U

n

i

q

u

e

.

O

u

t

r

a

g

e

o

u

s

. Stylish?
When talking about the "new" Miley Cyrus, one thing is for sure...
This girl Can't be Tamed. Pun intended.
This has clearly been demonstrated through her actions,
but also
Shall we take a scroll down memory lane?
We Shall!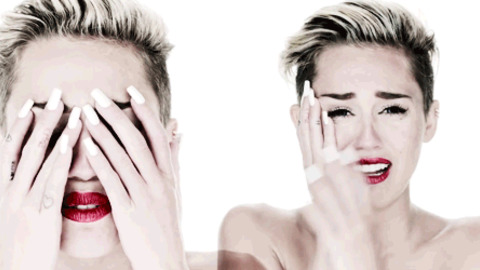 Ok, so we first met Miley in 2006 on the premier of Hannah Montana!
Miley Cyrus age 11 at Disney premier
So cute and innocent!
Here, Miley is rocking a plaid blazer over what looks like a baby blue, zip-up sweater which she paired with some good ol' blue jeans.
Miley Cyrus 2007 AMA Music Awards
Still cute, but a little less innocent in her strapless, red mini dress and sparkling silver Louboutins!
Miley Cyrus (2009) at the 81st Academy Awards red carpet
For the Oscars, Miley showed up in a beautiful Zuhair Murad dress.
It was a light tan, tiered dress with mermaid-like scallops and beading.
Miley Cyrus AMAs 2010
Miley steps up her fashion game up in 2010 at the American Music Awards. Above, Miley is pictured in a stunning Marchesa mini with a flowing sheer train paired with more sparkling Louboutins!
Miley Cyrus (2011) CNN Heroes: An All-Star Tribute
Above, Miley stuns in this
beautiful
Roberto Cavalli gown accessorized with Neil Lane diamonds.
And now for my all-time favorite...
Gasp!
Miley Cyrus (2012) Vanity Fair Oscar party
Roberto Cavalli has done it again!
Who would have thought a gray dress could be so beautiful and hypnotizing?
Not me!
This is one of the last memories I have of the "old Miley", so to speak.
It's very bitter-sweet if you ask me.
wait for it.....
It happens to the best of us... break-ups, that is.
Sometimes really good things come out of a bad situation.
Sometimes they just get worse...
But who's to judge? In my eyes, Miley came out on top (of a wrecking ball). Although she may not be everyone's cup of tea, she certainly knows how to get attention! Whether the attention is good or bad, people can't seem to get enough of her and her quirky outfits.
Miley Cyrus and Robin Thicke VMAs 2013
Anywho... Let's take a look at some of Miley's most memorable outfits to date!
Miley Cyrus Met Gala 2013
Not long after her VMA performance with Robin Thicke, Miley showed up to the Met Gala in a netted gown by Marc Jacobs. Her quirky hair made this look very memorable even for the Met Gala which is filled with "quirky" outfits worn by celebrities.

and now some outfits from her Bangerz Tour: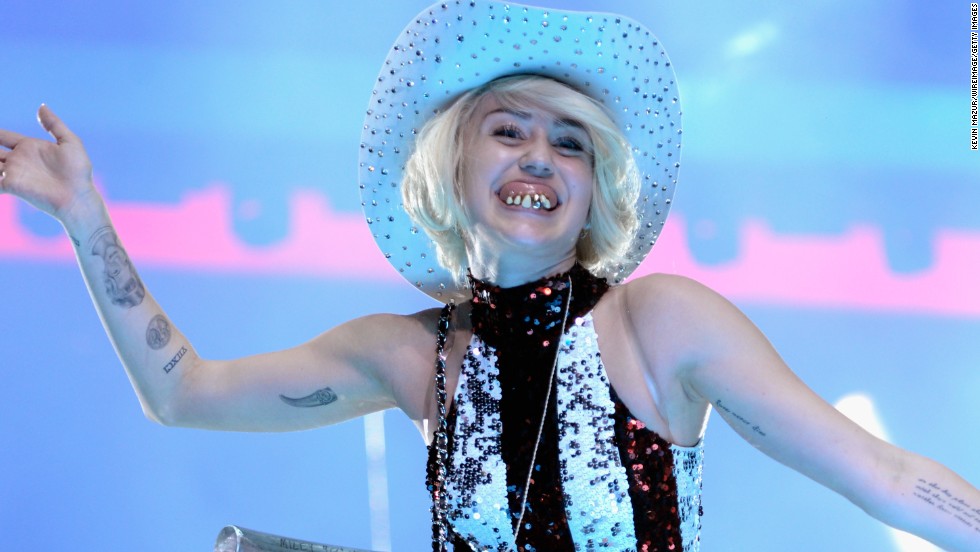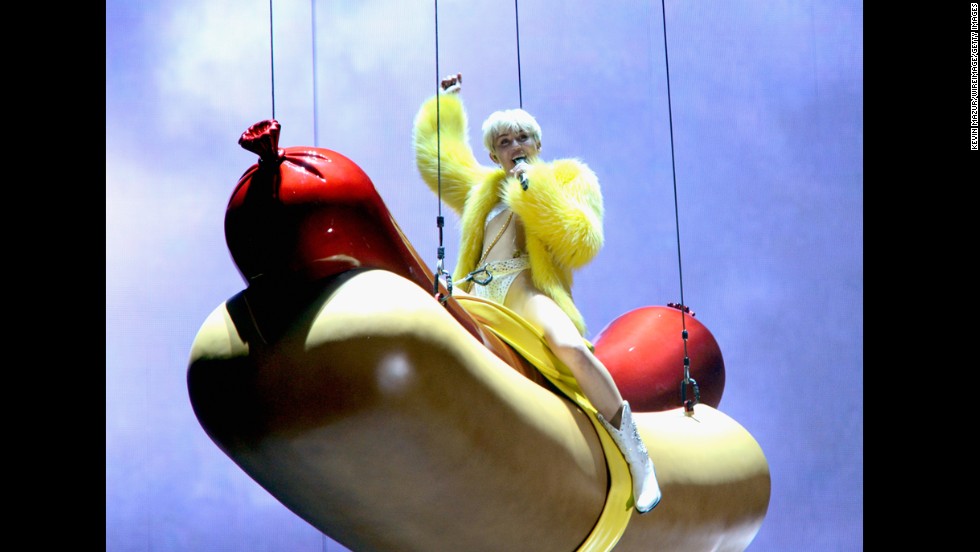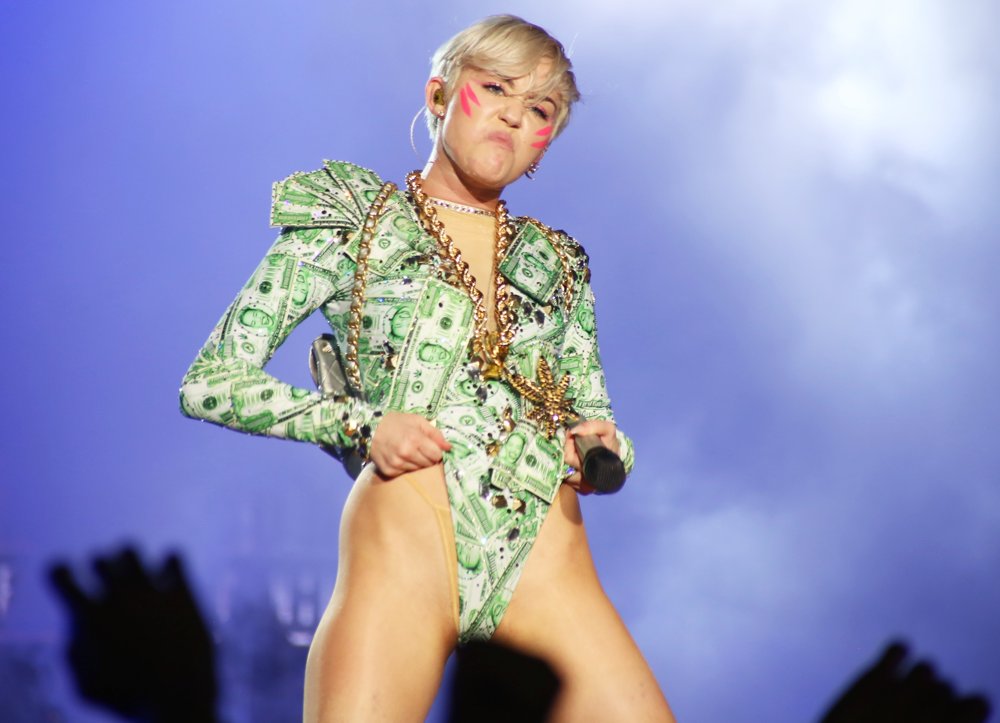 As you can see, there is nothing "quiet" or boring about her outfit choices. Yes, these are the outfits she chose for her world tour, but her everyday clothing is often very "loud" as well.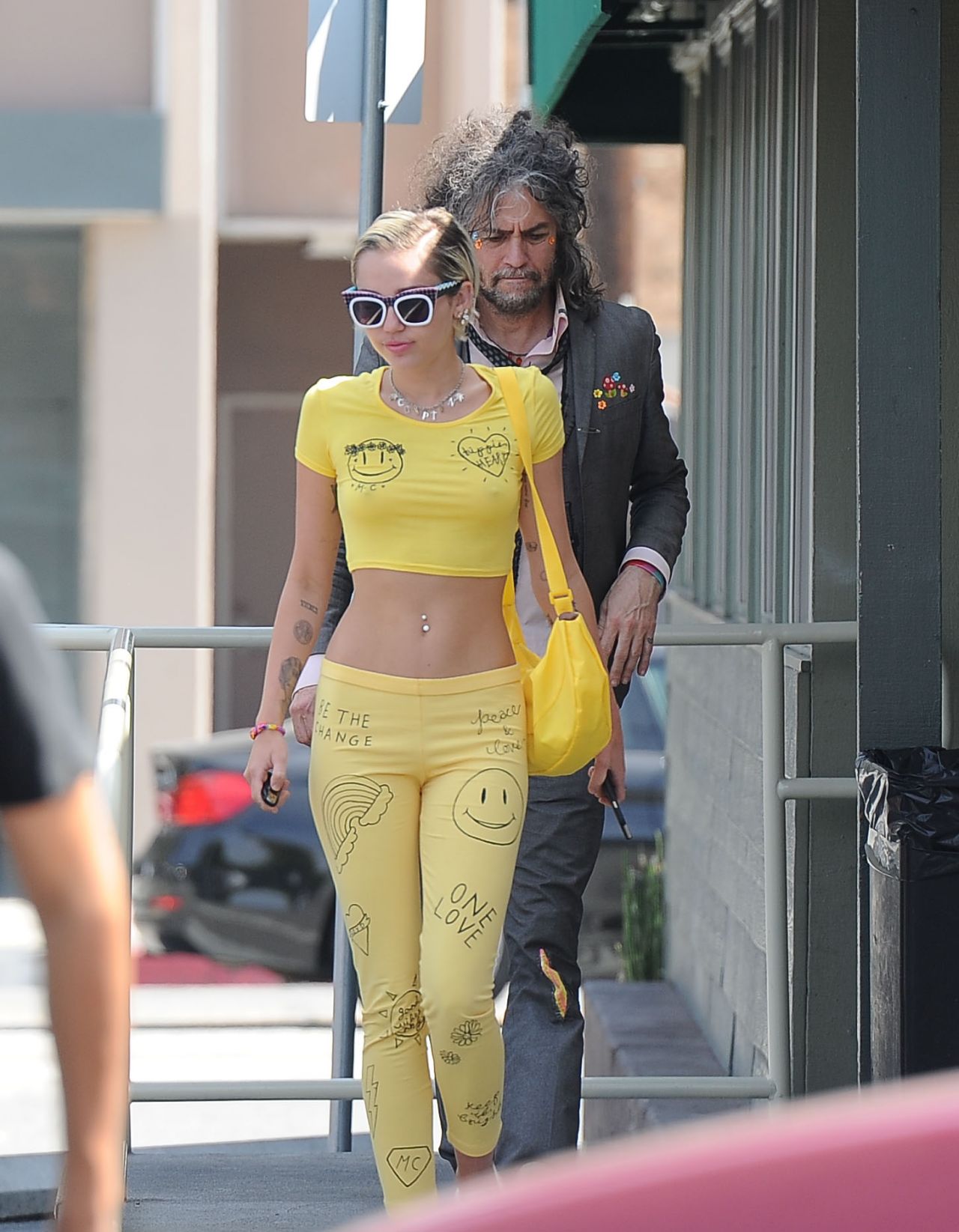 Do I consider Miley Cyrus a fashion icon?
In a way, yes.
Merriam Webster's dictionary definition of an icon is as follows:
a person or thing regarded as a representative symbol of something.
I believe Miley dresses in such a way that is true to herself. She often blatantly spells out how she is feeling or what she believes in on her clothing (as seen above). I think Miley Cyrus represents a generation of people being able to be whoever and whatever they want to be, with no judgement involved. In a weird way, I feel she is a symbol of modern day freedom.
As crazy as she may seem, Miley Cyrus has truly become associated with the way that she dresses.
Her rebellious style is one with her rebellious attitude.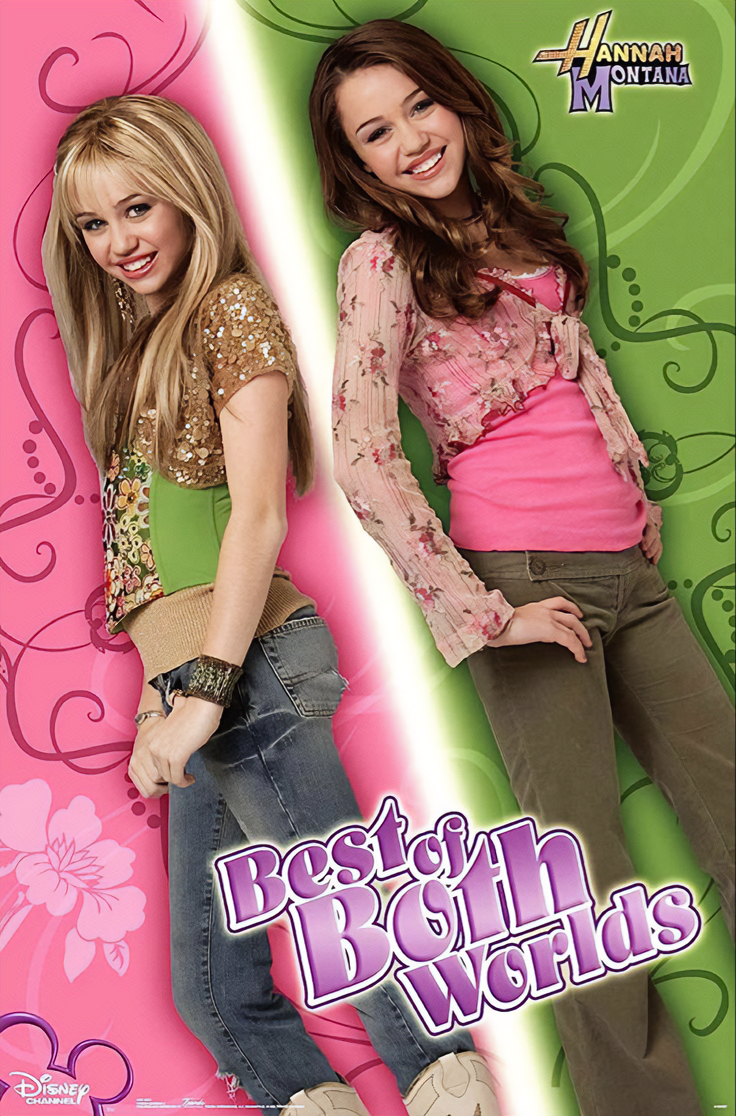 It is without a doubt that Miley has got to experience the 'best of both worlds'. Not only on her hit t.v. show, but also in real life.
Miley has gone from the cute, girl next door role model to almost the complete opposite in just a couple of years. Miley's fashion has evolved with her and it is without a doubt extremely
fashionating
... I mean fascinating!